Instructions for new 2021 obfuscation:
1. Click Pop-up Modal to get all the video part links.

2. Use DownloadThemAll extension to batch download all .ts files to a new directory (ie "seg-[1:500]-v1-a1.ts" will download segments 1 through 500). It's easiest if you can select the text in the modal and use "DownloadThemAll Selection".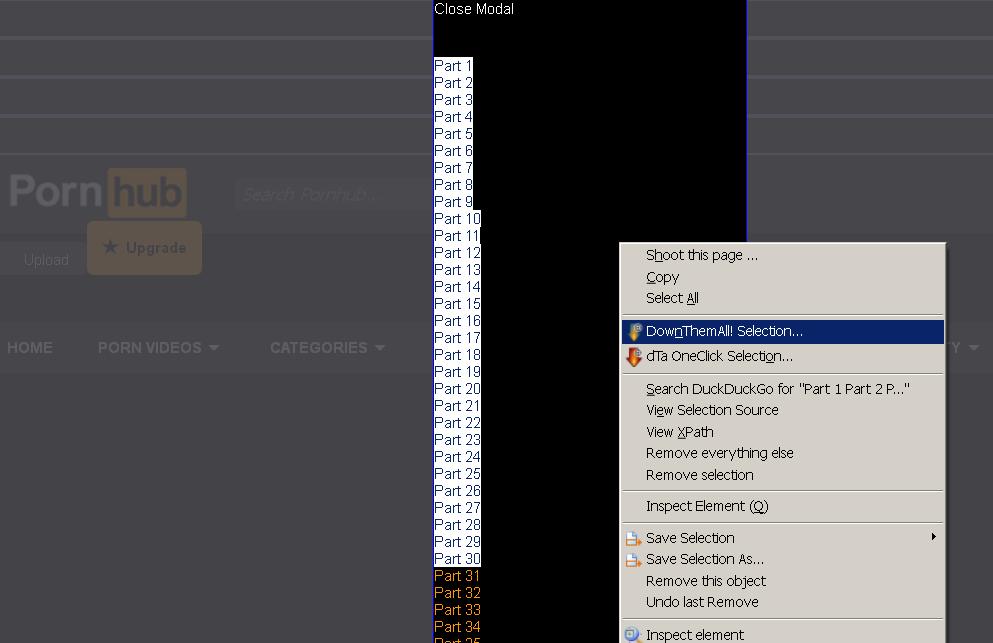 3. You now have all the video parts but you need to join them.
4. Run at the Windows command prompt to join all the files in the correct order:

copy /b seg-?-v1-a1.ts+seg-??-v1-a1.ts+seg-???-v1-a1.ts New_Joined_File.ts

With the above command, you will not need to rename the files but if for some reason you do, here is a bash rename script. Run it in mingw or with gnuwin32 or on linux:

startDelim=seg-
Delim2=-
endDelim=-v1

for x in *.ts
do
newnum=
_startnum=`echo $x |awk -F $startDelim '{print $2}' |awk -F $Delim2 '{print $1}'`
_checkbytes=`echo $_startnum |wc -m`

while [ $_checkbytes -lt 4 ]
do
newnum=0$newnum
_checkbytes=`echo $newnum$_startnum |wc -m`
done

if [[ $_startnum != $newnum ]]
then
newnum=$newnum$_startnum
newend=`echo $x |awk -F $endDelim '{print $2}'`
newfile=$startDelim$newnum$endDelim$newend
echo $newfile
mv $x $newfile
fi

done